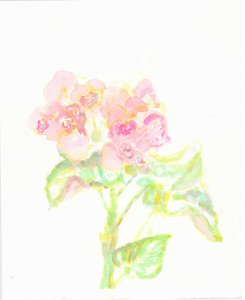 Pink Blossoms
Spring's Slow Start
A cover of gray clouds
mars the spring sky.
Season starts slowly,
sun is only a tease
as we wait for warmth,
for cool hours to close.
Blossoms, soft as
silken gowns, open
to stain lake's surface
with pollen's yellow streaks.
Bees stay busy
gathering the bounty
before it blows away
in the brisk vernal breeze.
Lainie Senechal