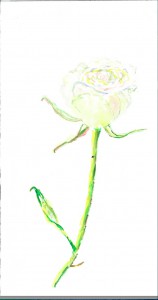 Full Moon is a White Rose
The full moon is a white rose
dropping petals of light
along the bridge and
into the sparkling river.
They float on silver waves,
not to pollute, but to
revolve among the stars,
like whirling galaxies, creating
a mystical atmosphere
for their yearly rendezvous.
Lainie Senechal
Lainie will exhibit paintings and read her poetry at this event:
Tanabata – The Star Festival
A group exhibition from July 8th – July 31st.
Works inspired by the ancient legend of Tanabata.
Opening reception: Saturday, July 8th from 7 pm to 9 pm.
Poetry Reading from 8 pm at the Kaji Aso Studio, 40 St. Stephen St., Boston.